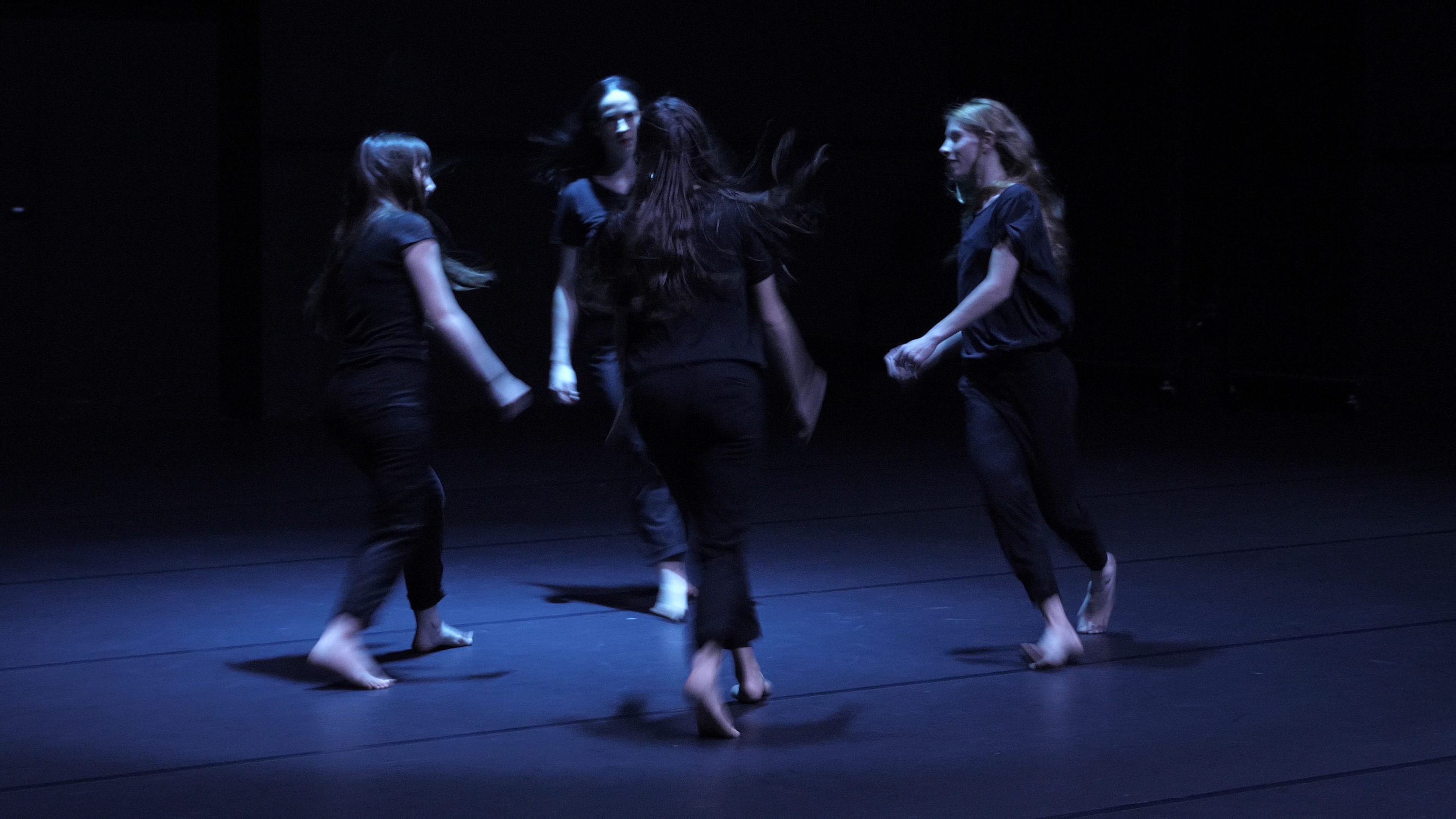 Lignes de conduite — Festival Parallèle - KLAP Maison pour la danse - 31 janvier 2019 / Théâtre de Vanves — 21e Artdanthé - 13 avril 2019
Maud Blandel
Initially trained as a contemporary dancer, Maud Blandel (1986) follows her education in the « direction » Master in La Manufacture, Lausanne and then with the Work.Master at la HEAD (Haute Ecole d'Art et de Design) in Geneva. Between 2013 and 2017, she closely collabores with the director Karim Bel Kacem on transdiciplinary creations carried by Think Tank Théâtre (Blasted, Gulliver, Mesure pour mesure, 23 rue Couperin - point de vue d'un pigeon sur l'architecture).
In 2015 she creates I L K A, a reflection and creation structure on choreographic practices where she develops her own pieces TOUCH DOWN (2016), and Lignes de conduite (2018).
She assists Rachid Ouramdane during the creation of Murmuration for the Ballet de Loraine in 2016 and, more recently, she works with the german composer and director Heiner Goebbels for his last production Everything that happened and would happen created during the Manchester International Festival. Occupied with the expanded notion of choreography, she will be part of several laboratories with the students of l'Ecole Nationale Supérieure de la photographie de Arles, or with Contrechamps - the Ensemble of Contemporary Music in Geneva in order to re-think choreographic practices through the look of different artistic fields.
Maud Blandel is a resident artist in l'Arsenic - centre d'art scénique contemporain in Lausanne since September 2018.
Parallèle supports Maud Blandel in the production and distribution of Touch Down and Lignes de conduite, her new creation.